Spas for a Cause
October is Breast Cancer Awareness Month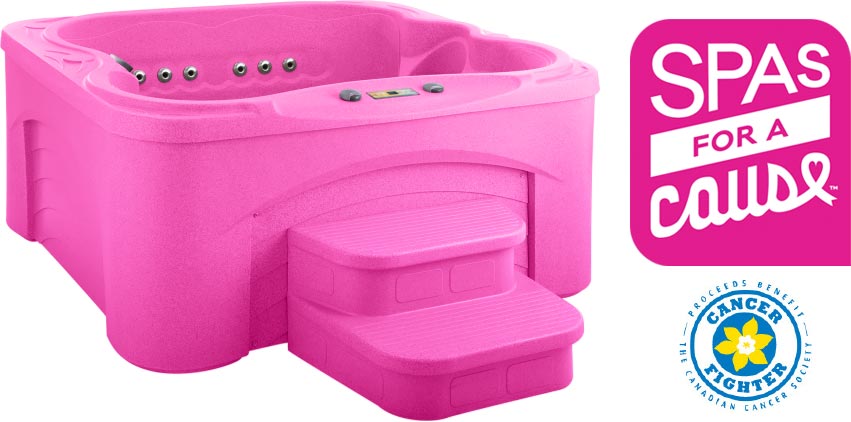 donate $5 for your chance to win our pink drift hot tub!
We've teamed up with Spas For A Cause and the Canadian Cancer Society to help raise funds and inspire hope to those affected by cancer. In 2015–2016, the Canadian Cancer Society funded $44 million in leading-edge research supporting more than 350 projects across the country, thanks to their donors. As the largest national charitable funder of cancer research in Canada, they are leading the fight against cancer. We believe in hot tubbing and the power of warm water to bring people together for comfort and support.
All proceeds will go directly to the Canadian Cancer Society.
Winner will be drawn on Nov. 1st, 2017 and announced within two weeks of the draw!