Aqua Bike
Hot Tub and Swim Spa Products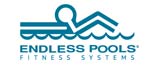 Take a Spin in Your Endless Pool With The Aqua Bike!
The Endless Pools lightweight stationary Aqua Bike gives you a workout that's more effective than indoor cycling while being gentler on your body. Take a spin on the water bike for calorie burning and heart health with minimal joint impact. By cycling in water, you'll get increased core engagement plus 360° resistance to build strength and recover faster.
The Aqua Bike has no speed settings to worry about; to increase resistance, simply pedal faster! The bike puts you in complete control. Ideal for low to medium-intensity workouts, the Aqua Bike can be positioned in front of the Endless Pools swim current for a more challenging ride. Or use it in conjunction with the Underwater Treadmill to complete an entire triathlon in your home pool! Weighing just 21 pounds, the Aqua Bike's 5-piece frame assembles in minutes. The Aqua Bike offers smart, ergonomic features for long-lasting fitness and fun.
Features:
Lightweight construction lets you move it in and out of the pool easily
Sturdy frame and silicone stability feet for your security, even when standing
Padded pedals for barefoot comfort
5 Adjustment Points (legs, seat & handlebars) for a perfect fit
Fast drainage through underside perforations
Silicone wheels for smooth repositioning that protects your pool's liner
Gallery