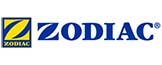 Nature2 Vision Pro Mineral Cartridge; Performing all your Purifying Needs!
The Nature
2
Vision Pro is an all-in-one chlorine tab purifier. Combining the benefits of Nature
2
Vision Pro mineral purification, with the convenience of an automatic chlorine-tab chemical feeder. This combination purifier presents a user friendly design and approach to chemical purification on your swimming pool. Keep in mind, you will still need to perform your routine visits to our water lab.
*Some shock or manual chemical balance will be required intermittently to keep the water balanced*
The Nature
2
Vision Pro presents the luxury of hassle-free, automatic purification of your pool water on a daily basis. This is without the daily traditional use of harsh chemicals, making your pool water cleaner, clearer, and softer. The Nature
2
Vision Pro mineral cartridge, works well with the automatic chemical feeder. Providing a further mineral purification to help destroy bacteria and control algae. Reducing the demand for chorine by as much as
40%
!
Features:
Easy to use chlorine adjustment to control chlorine output
Nature2 mineral cartridge helps to maintain superior water quality (cartridge included)
Convenient universal connectors – threaded unions (1 1/4″ or 1 1/2″ pipe)
Commercial grade durability
Tool-free drain plug for easy winterization
Technical Details:
1) Tri-Chlor Tablet Capacity: 10 X 3″ tabs, or over 3 lbs. of 1″ tabs
2) Maximum Operating Pressure: 50 PSI
3) Maximum Flow Rate: 120 GPM
4) Dimensions: 16.5″ L X 16″ H X 14.5″ D
ATC-VISIONPROC