Sunsoft TM Mattress
Floats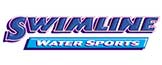 The Sunsoft TM Mattress Is One Pool Float You Wont Want To Give Up!
This cozy mattress float gives you the feeling of floating on a bean bag as you casually dip your hands and feet in the water to cool down from the sun. Ideal for backyard pool parties, beach runs with friends, or the family trip up to the cottage. The Sunsoft TM Mattress is also great for poolside lounging on the pool deck, lawns, and beaches.
The integrated lift handle and easy-drain mesh opening let you remove the float effortlessly from the pool so you don't have to feel stressed once you've become completely relaxed.
TOY-15030B