Sunsoft Chaise Lounge Float
Floats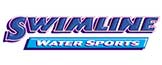 The Sunsoft Chaise Lounge Float Will Be Your Favourite Spot To Kick Back & Float!
This vibrant orange float will catch the eye of any guests in your backyard. The float is wrapped in comfortable Sunsoft fabric and is inflatable which allows you to blow it up to your preferred firmness. The curved back support keeps you upright as you float and the unique chair like orientation gives this float the feeling of being on a bean bag.
When you've soaked up enough relaxation and sun, simply grab the float by the built in handle and slowly let the water pour of the float back into the pool through the built in drain.
Features:
Measures 43″ X 31″
Built-in drain
TOY-15010O