Froggy Lily Pad Toss
Games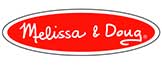 Practice Your Aim This Summer Season With The Froggy Lily Pad Toss!
The Froggy Lily Pad Toss hits the target for summer time fun! Work on your aim this summer in or out of the pool by tossing these lightweight frogs onto their lily pads. In this set you'll receive six tossing frogs with numbers so you can make the game more interesting. You'll also receive three numbered lily pads and an instruction booklet with additional games to play. The larger the pad the lower the number, forcing you to perfect your aim to get these frogs where they belong.
All of the pieces are brightly coloured making them easy to spot in your pool, and are made of a durable and safe plastic material.
Features:
Includes 6 colourful pieces, 3 frogs, and 3 lily pads
Easy to spot in the pool
Complete with instructions and game variations
Perfect for developing gross motor skills and confidence in the pool!
Adult supervision required
Suitable for age 4+
TOY-6665